Upar Hotels, Best Budget Hotel Rooms in Chennai, Bangalore, and Goa
Upar Hotels, Best Budget Hotel Rooms in Chennai, Bangalore, Goa and Bangkok
Book hotel rooms within your budget without compromising comfort and convenience. Whether on a business or a family trip, experience the best stay in the city's top locations.







Upar Hotels in Chennai, Bangalore, Goa and Bangkok
Book your stay at one of Upar Hotels - the best budget hotel rooms
Get 10% Off on Direct Bookings
Book hotel rooms at the best deal within your budget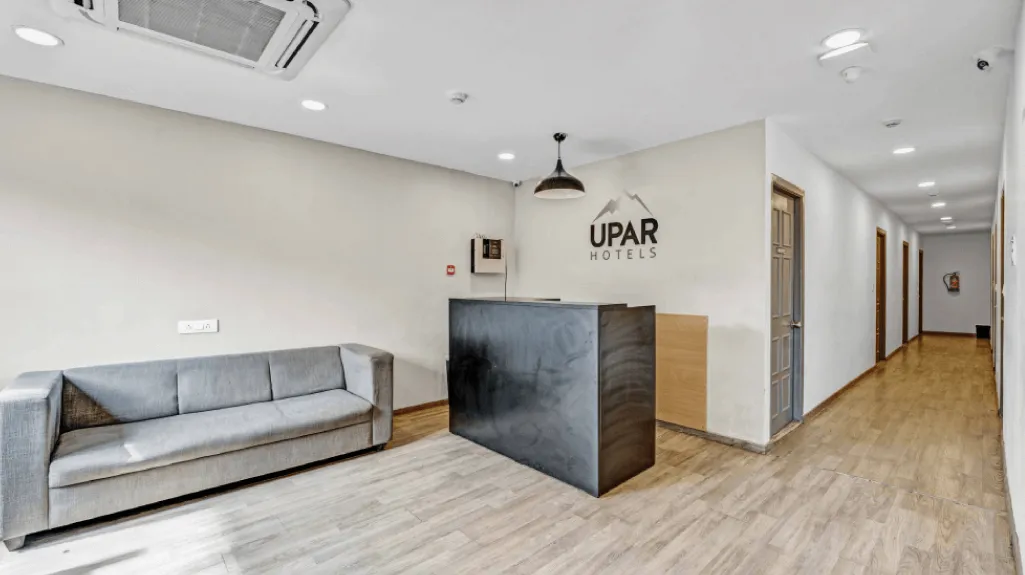 HOTEL AMENITIES
For The Best Hotel Experience
Experience comfortable stays at Upar Hotels with amenities that make you feel like you are at home. Located in the city's prime locations you get to explore and learn about its culture and people. Get a comfy stay with our friendly hospitality, hygiene rooms, and convenient facilities. With public transportation located nearby to our hotel locations, it is easy for you to travel across the city and visit places.
Guest Reviews
Don't take our word for it, see why our guests love us!


"Great Experience"
Upar Hotels T Nagar is one of the best budget hotels in Chennai. The rooms were clean and the breakfast was good. The staff were kind and friendly. As it is located in the hotspot of Chennai, it was easy to travel and explore places nearby. Would highly recommend it to anyone looking for a hotel in T Nagar.

"Perfect Location!"
I wanted to explore the east coast of Chennai and I couldn't have found a better hotel than Upar Hotels Uthandi, ECR which was located near the beach and the view was just too good! I loved the ambience and the hospitality which made me feel comfortable despite it being my first time in Chennai.

"Comfortable Stay"
We had a comfortable stay at Upar Hotels Kodambakkam. The hotel room interiors were beautiful and spacious. There was free Wifi and capacious luggage storage. They even provided complimentary breakfast which tasted good. The staff were really polite. Overall had a good experience with Upar.

"Excellent Hospitality"
My stay at Upar Hotels was fantastic! The hotel boasts modern amenities including a resto-bar and in-room dining. The rooms were spacious and clean. The staff were attentive and courteous. It's definitely one of the best hotels in Indiranagar, Bangalore. I would highly recommend it to anyone looking for a deluxe stay.
drafts
Join our Newsletter